If you've had your iPhone for years, you may have experienced the inconvenience of a deteriorating battery. Battery life issues are not unusual – your iPhone battery might be draining when not in use or your device may turn off unexpectedly. Of course, this doesn't mean that you have to change your iPhone, a battery replacement can easily solve your problem. It's important to take action in time as battery life problems can be dangerous. With this article, we would like to show you the warning signs and provide guidance on when to replace an iPhone battery.
The average iPhone battery lifespan
If you want to check your iPhone's battery health, go to Settings > Battery > Battery health. The main indicator you need to check is the Maximum Capacity percentage – it measures your iPhone's capacity performance relative to when the device was new.
iPhone batteries have no exact expiry date. The rule is simple: the more you use your iOS device, the older the battery gets.  
However, iPhones normally perform best before reaching 85% of their original capacity.
Basically, the batteries are designed for approximately 2 years as they reach this level of capacity after going through 600-700 recharge cycles. Of course, the cycle – or the iPhone battery lifespan – can be reached earlier than 2 years with intensive use, so you should always check for the signs.
When to replace an iPhone battery?
Have you ever experienced that your phone needs to be charged more and more or your iPhone battery will drain much faster than usual even when you don't use it?
Sometimes it even gets more challenging to 'stay alive' in the cold', and you have to get used to frequent shutdowns and restarts.
If you use your iPhone a lot throughout the day (and who doesn't?), poor battery life makes your life more difficult.
As we've seen above, the iPhone's battery is designed for an average of a 2-year cycle. Once this time has lapsed, it is worth having it replaced.
Having said that, it's not a golden rule. You may use your Apple device a lot more, so the battery may be ready for replacement much earlier. On the other hand, some use their iPhones less and charge them less, so the lifespan could also be longer.
Battery life problem is one of the most common iPhone errors
However, one thing is sure: the uncrowned queen of iPhone problems is a bad battery.
The most common complaint we hear is that the device lasts for a few minutes or half an hour without charging it. In the worst case, you cannot even turn it on without a charger.
The replacement should be carried out by a qualified specialist only, so if you experience any of the warning signs, bring your device to us and we will repair it.
So, how can one tell that the iPhone needs a battery replacement?
Maximum capacity is a great indicator.
Another key thing to remember is that you can physically experience some hiccups when the iPhone's battery is in bad condition.
Bulging batteries are huge warning signs. In this case, you may notice a separation between the screen and the iPhone body causing further damage. If you notice battery swelling, have it replaced immediately.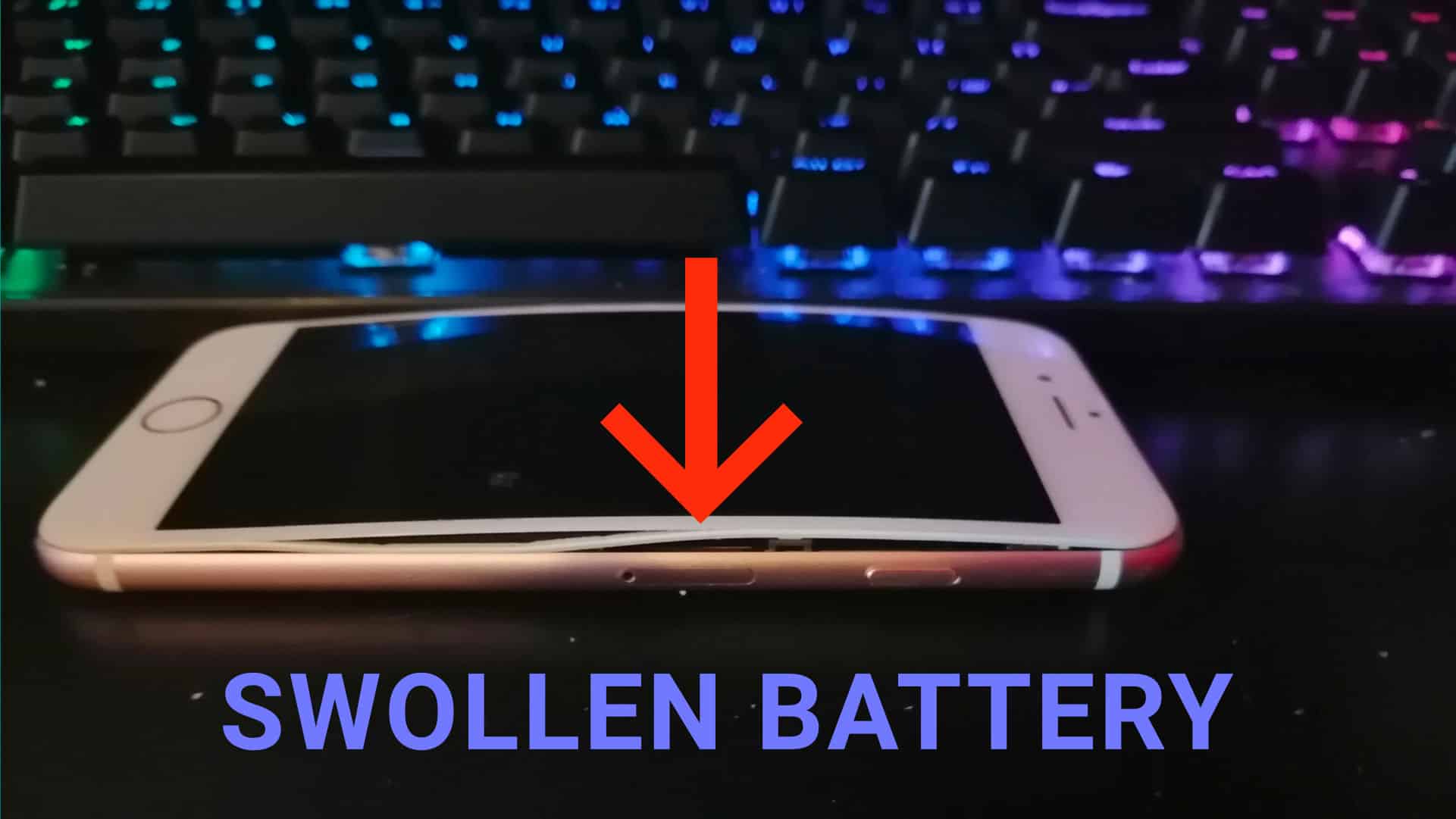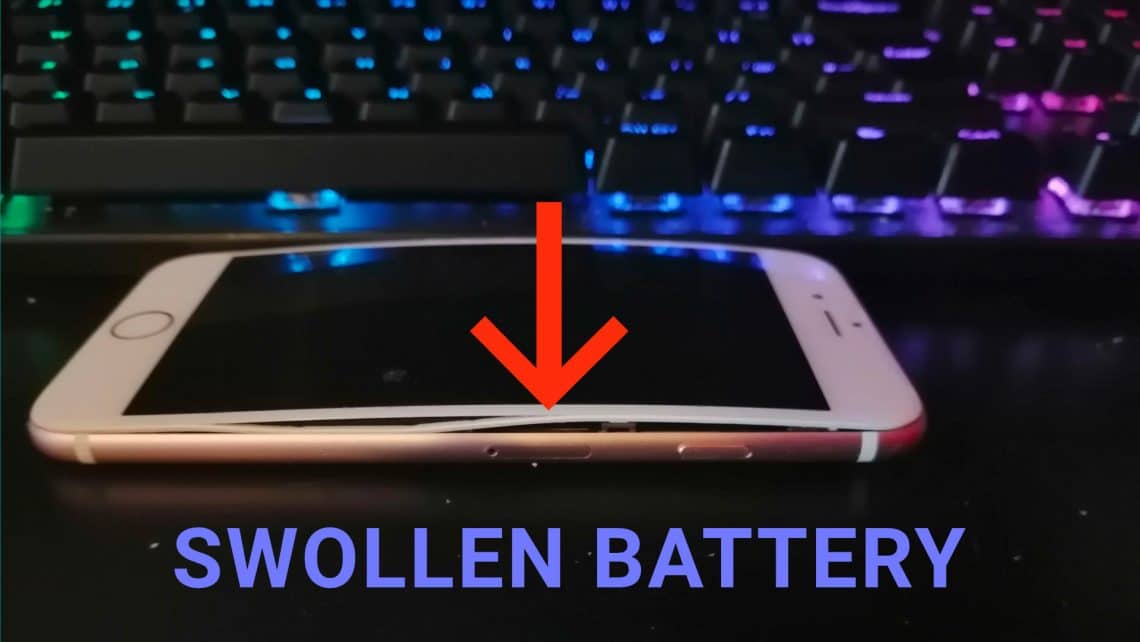 Furthermore, another, often occurring problem is that your Apple device turns off unexpectedly. In this case, your iPhone may turn off at any percentage level.
This typically occurs in winter, as battery usage is much more intensive at this time due to the cold weather.
In other words, if you experience the below problems, your iPhone battery needs to be replaced:
You can only charge the device very slowly
It is not possible to charge your iPhone to 100%
The standby time is drastically reduced, your device heats up, turns off, or cannot be turned on at all
You may also see the early signs of battery swelling
You can find our battery replacement prices here>>
It's important to note that you can increase the battery life if you use an original Apple cable. Non-original cables overcharge the batteries if you don't disconnect the cable from your iPhone when it is fully charged.
A genuine cable, on the other hand, cuts the power when the device reaches full charge.
You can now buy an original apple cable here with almost a 50% discount for £10 instead of £19.
Why is my iPhone battery draining when not in use?
The worst feature of the Lithium-ion battery in a smartphone is that it wears out much faster than other parts of the phone.
Many iPhone owners complain that the device drains quickly. Fortunately, several settings can be used to extend the life of your iPhone's battery. Below we have listed the most useful ones available for iPhones running iOS 14 or later.
If your iPhone battery life draining fast, check the following:
App update in the background?
All apps can affect battery life.
Most apps on your phone connect to a server somewhere to send and receive data.
First, open Settings, then the General menu item, then select the item called Application update in the background. Here we can enable or turn off app updates in the background.
For certain applications (such as messaging apps), however, it is advisable to leave the automatic update switched on.
Applications that require a lot of battery usage
Some applications cause serious problems even for the latest devices, such as various games or various photo and video applications.
Notifications
Another way to increase battery life is to turn off notifications for certain apps. To do this, open the Settings menu, then select Notifications.
Dark mode
Dark Mode can be one of the most efficient methods of all.
Using Dark Mode does not require as much energy as using Light Mode. Although it may take some time to get used to, many people also prefer it for aesthetic reasons.
The dark appearance can be enabled in the Settings menu, by clicking on Display and brightness. You may use this all the time, or you can choose to turn on the feature at a certain time every day.
Location
Location services also consume a lot of energy. If you want to check which applications are aware of your location, you can do so by going to Settings > Privacy > Location.
Three settings are available:
never
when in use
the applications always know where you are
If the tracking is constantly on, it certainly puts a strain on the system and the battery. Turn off the GPS or set which applications can use it.
Automatic locking
The longer the screen is off, the less it drains the battery, so you should consider setting the screen to be automatically locked by your phone as quickly as possible.
To do this, change the Auto-lock setting under Settings, Display and brightness, then Auto-lock, and set it to 30 seconds.
Old iPhone model
If your phone is older, there is a good chance that it does not meet the system requirements of many applications. In such cases, it is worth thinking about replacing it, or if that is not possible, using basic applications.
Bad battery
If you've checked everything and your phone drains quickly without using it, maybe even within minutes, your battery probably needs to be replaced.
If you get the notification Service Battery, it is worth contacting a reliable service provider to replace the iPhone's battery.
Genuine iPhone battery replacement at iPhone Repair Base
It is very important to highlight that repair shops should use an original Apple battery exclusively when changing it. 
Unfortunately, only Apple and very few repair shops use original batteries. iPhone Repair Base is one of them.
We use only genuine Apple batteries in all types of iPhones and offer a 1-year warranty in contrast to Apple's 3-month guarantee. In addition, all our services are offered at a reasonable price, and iPhone battery replacements take only 10 minutes. You can just walk in without booking an appointment during our opening hours.
Cheap, very poor-quality Chinese batteries not only allow a shorter usage time, but their poor insulation can also be extremely dangerous. In the past 11 years, we have seen a lot of iPhones that caught fire because they used low-quality, cheap battery replacements bought on eBay or Amazon.
If the condition of your iPhone's battery deteriorates continuously during use and you feel that it's no longer the same, you should probably have it replaced.
We will fix the battery health issue of your iPhone by replacing it quickly and easily in a short time here at iPhone Repair Base.
We can assist you with battery life issues on iPhone 4, 5, 6, 6 Plus, 6S, 6S Plus, SE, X, XS, XR, 7, 7 plus, 8, 8 plus, 11, 11 Pro, 11 Pro Max, 12, 12 Pro, 12 Pro Max, 13, 13 Pro, 13 Pro Max, 14.