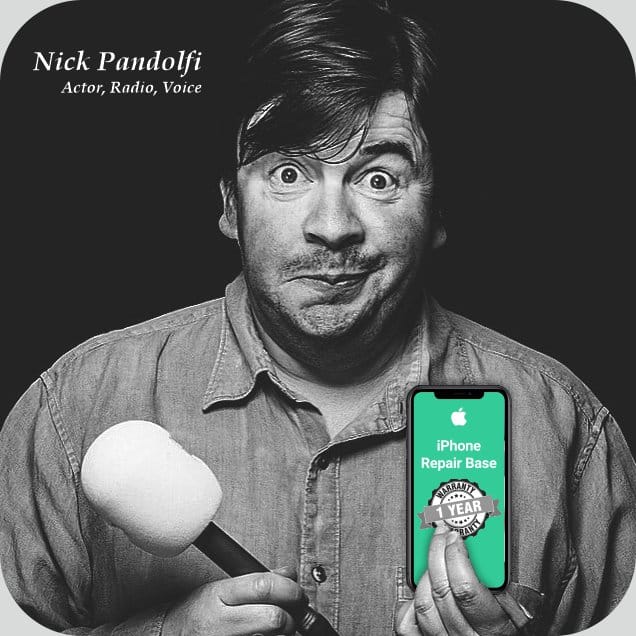 Does Your iPhone, iPad, or iPod need a Logic Board Repair?
Or has it got Water damage, Backlight issue, No signal, Searching Issues, or Charging problems?
Then don't worry, we are here to help with any logic board repair problems you may have, plus we are a micro-soldering company so can get you back up and running as soon as possible.
We offer liquid damage and component-level too.
To repair your device just pop in at any time to our repair shop in Ipswich during our opening times or order online and post it to us.
Common Logic Board Repairs
About Our Logic Board Repair / Logic Board Replacement Service in Ipswich
Located inside the iPhone and iPad housing, the Logic Board is the epicentre of all functions of the device from simple phone calls to the intricacy of running various apps.
iPhone Repair Base is at the forefront of the industry in iPhone Motherboard repair. Our micro soldering labour is equipped with state-of-the-art equipment and can undertake even the most difficult of faults.
If your iPad or iPhone has been deemed unfixable by any other service centre, don't be too quick about parting ways with your device as we can fix them in 99% of cases.
We have highly skilled and experienced micro soldering specialists who have over 30 years of experience in this industry.
Listed below are some of the most common issues
Water or any liquid damage
If your device has been directly exposed to any liquid we recommend immediately powering off the device to avoid having it short circuit to preventing any further damage. Please bring your device to our service ASAP.
Charging Chip (U2 chip)
When the device is not charging. This is a very common issue.
Touch Chip
Ghost typing
Squares appearing at the top of the screen
When the screen does not respond correctly to your touch during use or doesn't respond at all
Audio Chip
When you hear a creaking sound, or when during a call, the function of the microphone and loudspeaker are interrupted, nonrecurring, or simultaneously. This problem is a very common issue on an iPhone 7 and 7 Plus.
Power Management Chip
If your device is dead, when it doesn't charge or if it can't revive even after a new battery replacement.
USB Chip
"Accessory Not Supported" comes up on the device screen
iPhone does not respond when plugging in
If the device charges only when the phone is powered off, but not when it is powered on
LCD Chip
When your device is fully functioning, you can hear sounds but you can't see anything on the screen.
LCD Chip
When your device is fully functioning, you can hear sounds but you can't see anything on the screen.
Backlight Chip
When your screen's brightness is very low. Very difficult to see what is on the screen.
Baseband Chip
No Service, Searching, Missing Modem Firmware.
Camera Chip
There is no image on your cameras
Cameras and flash stop functioning
WIFI and Bluetooth problem
The WIFI can't be activated and the WIFI button is grey on the settings.
Long Screw Damage
In case someone places wrong length screws when installing any metal shield and destroys the motherboard. Very difficult to fix this problem.
Memory Chip (NAND)
iTunes errors (9, 40, 2005, 4013, 4014)
Need to change or repair the memory chip and this repair requires restoring the device, which means, loss of all data. No other way.
FPC Board Connectors
We are specialists in micro-soldering and are able to replace all of the FPC connectors on your iPhone. We replace surface-mounted components on a daily basis as FPC connectors.
How to back up an iPhone or iPad
iCloud provides an easy way to backup iPad or iPhone.
Go to iCloud Settings > Scroll down to Backup. Here you can turn backups on and initiate a new backup immediately. If this is your first iCloud backup it might take a while to complete.
Once the backup is complete, your device will automatically backup when idle for an extended period of time and on an active wi-fi network.
Back up with iTunes
Connect your device to your computer with a USB cable
In the iTunes app click the Device button near the top left of the iTunes window
Click Summary
Click Back Up Now
iPhone 7 Plus Audio Chip Replacement
iPhone 6S Charging Chip Replacement
iPhone 7 Plus Home Button Repair
iPhone 6S Wifi Chip Replacement