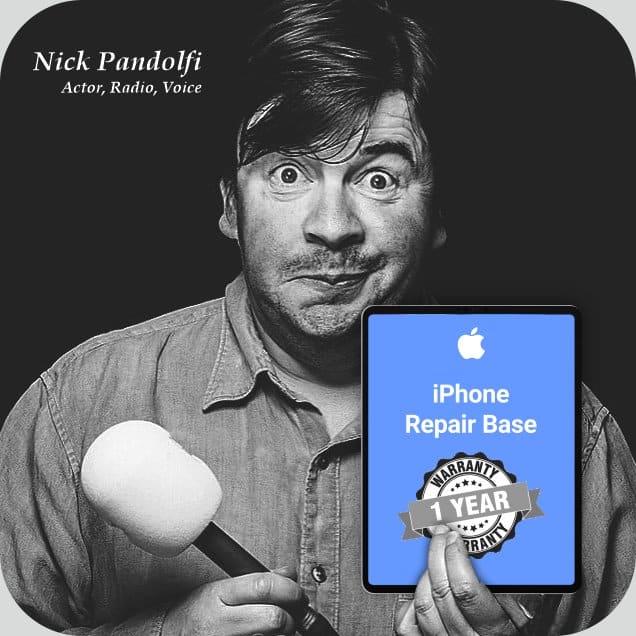 Broken iPad? Smashed iPad screen?
Battery Replacement? Liquid Damage?
Don't worry about a thing about the iPad Repair Service!
iPhone Repair Base in Kesgrave, Ipswich are iPad Repair specialists.
Not sure which model you have got? Click here to find out more. To repair your iPad, just pop into our shop in Kesgrave, Ipswich at any time within our opening times or order online and post it to us.
You can pop into our shop without an appointment and we can fix most iPad Repairs within a couple of hours from the start of the repair. We know many people use their iPads for work, social or even for their children so, don't hesitate when it comes to getting it fixed.
About our iPad Repair Service
The team at iPhone Repair Base can offer a FREE diagnosis of your iPad to see what the issue is. If we can't fix it, you don't need to pay a penny. We are your No.1 choice for all iPhone and iPad Repairs as we are very professional and competitive and only provide quality iPad parts. Plus we offer a FREE 1-Year warranty on all our iPad repairs.
Contact iPhone Repair Base on 07760 275 038 or visit us at 21 Edmonton Close, Kesgrave, Ipswich, IP5 1HE.
IMPORTANT NOTICE ABOUT OUR IPAD REPAIR SERVICE!
So, please make sure, before you bring/post your iPad to be fixed and it still works, back up all your data in a safe place for example an iCloud backup. Make sure you have backed up the iPad on a laptop or PC, this is to make sure you don't lose anything on your iPad after the Repair.
The team will try to fix your iPad in as little time as possible, to get you back up and running. We aim to get the following fixes done with these times.
Screen and battery replacement: 4 hours. Any other repair: Next day.
We always will keep you informed with the iPad repair Service for any fixes. Which include iPad screen repair, iPad battery replacement, iPad cracked screen and even iPad liquid damage.
Are you looking for accessories for your iPad?
There are many great iPhone and iPad accessories available in our shop, including iPad cables from £10, iPad cases from £6, iPad protector from £12 plus more….
iCloud provides an easy way to backup iPad.
Go to iCloud Settings > Scroll down to Backup. Here you can turn backups on and initiate a new backup immediately. If this is your first iCloud backup it might take a while to complete.
So, once the backup is complete, your device will automatically backup when idle for an extended period of time and on an active wi-fi network.
Back up with iTunes
Connect your device to your computer with a USB cable
In the iTunes app click the Device button near the top left of the iTunes window
Click Summary
Click Back Up Now
iPad Mini Battery Replacement