iPhone Repair near Newmarket
Fast and reliable service, quality parts, great prices
Walk-in iPhone Repair from Newmarket
iPhone Repair By Post from Newmarket
iPhone repair shops near Newmarket: iPhone Repair Base can fix these issues:
iPhone Repair Newmarket – We will repair your device
Looking to repair your iPhone or iPad in or near Newmarket? We will take care of your Apple device, here at iPhone Repair Base. We offer quick repairs performed by iPhone experts at a very good price.
We offer screen replacement or battery replacement, water damage diagnostics, and many more services.
In our iPhone Repair shop near Newmarket, we are here to make your life easier when it comes to your devices. If you need iPhone repairs service or experience problems with your iPad, you can visit our shop in our opening hours or you can post your device to us.
Some of the most common iPhone repairs we offer:
iPhone Charging Port Replacement
iPhone Battery Replacement
Rear and Front Camera Replacement
Power Button Repair
Speaker Repair and Replacement
Home Button Repair or Replacement
iPhone Repairs Newmarket
We will repair your device near Newmarket swiftly and affordably, using high quality parts only. All our repairs come with a 1-year warranty.
So don't hesitate, if you have any questions, just contact us here. Pop into our shop or order your Repair Service.
How to find our iPhone Repair shop if you are coming from Newmarket
The iPhone Repair Base is situated 44 miles from Newmarket, in Suffolk, on the East Coast of England.
Our repair shop is in Kesgrave, 3 miles from the centre of Ipswich. If you are coming from the A12, you need to head towards Ipswich on the A1214. After approx. 2 miles turn left onto Bell Lane by the traffic lights, then after 500 yards turn onto Edmonton Close until you reach No. 21 where you will see our sign.
If you are arriving by train to Ipswich, then you will need to take bus No. 64, 65 to reach our office.
For directions please use the map.
Our Happy iPhone Repair Customers
Contact the iPhone Repair Base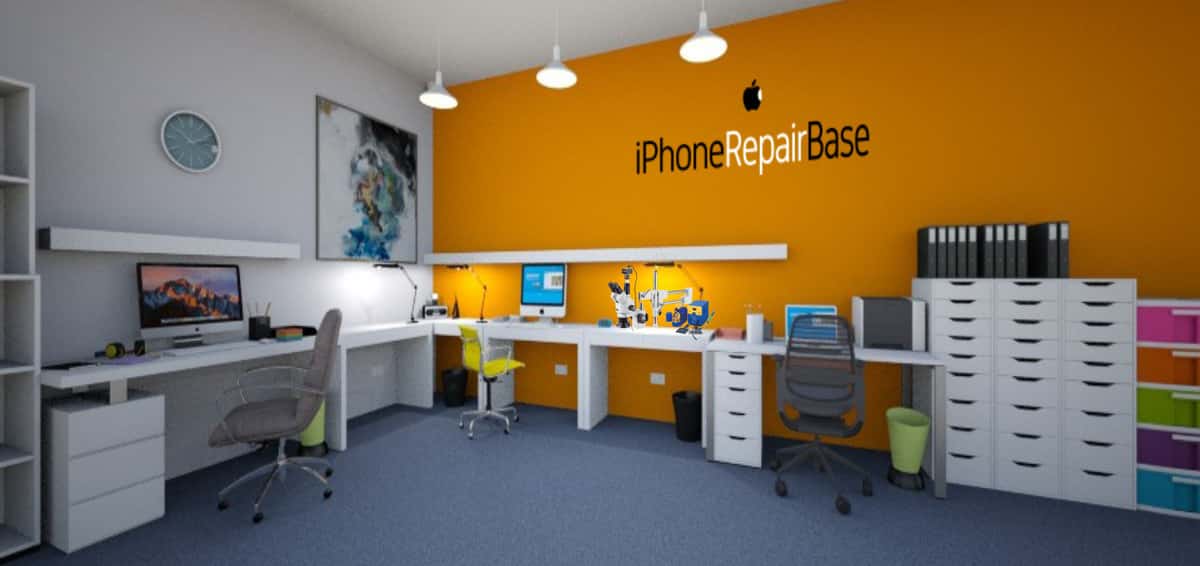 iPhone Repair Base at your service
Our family owned repair shop strives to deliver the fastest repair service and best quality to you.
1 year warranty for all our repairs.
iPhone parts in stock – We keep every iPhone part in stock. Screens, charging ports, speakers, home buttons, batteries, cameras, microphones etc…
No appointment needed – Just drop in during opening hours. We'll do quick fixes within 10 minits and if there's some bigger issue, we'll let you know when to come back (usually within 1-2 business days).
9 years experience – Our shop has been operating successfully since 2011. We've repaired over 15,000 Apple devices so far.
iTechnician Repair Centre – We are a fully approved iTechnician Repair Centre. Our parts are the highest quality, ensuring quality repairs.
Free diagnosis – Repair on demand
No fix – No fee – If we can't fix your device you won't pay anything
Coronavirus safe
– We have introduced safety measures to comply with social distancing and hygiene requirements to keep our customers and staff safe. You can also choose our 
Repair by Post
service as a contactless repair solution.
No matter what kind of damage or fault – Broken screen, faulty battery or submerged device? Don't worry, we can fix nearly all types of damage or malfunction
iPhone Repair – iPhone 11 Pro Max, 11 Pro, 11, XS Max, XS, XR, X, 8, 8 Plus, 7, 7 Plus, SE, 6S, 6S Plus, 6, 6 Plus, 5S, 5C, 5, 4, 4S, 3
iPhone Repair Prices
iPad repair – iPad Pro, Pro 2, Pro 3, iPad Air, Air 2, Air 3, iPad Mini 1, 2, 3, 4, 5, iPad 1, 2, 3, 4, 5, 6, 7
iPad Repair Prices
iPod repair – iPod Touch, Nano, Mini, Shuffle, Classic
iPod Repair Prices
iPhone Repair Base is an absolutely reliable and cheap Apple iPhone repair service in Kesgrave, Ipswich since 2011.
In the last 9 years, we fixed more than 9000 iPhones, 3000 iPads and 3000 iPods.
Many of our customers keep asking us how can we be cheaper than others !? We can keep our prices low, because we are a family run business working from our home office-repair shop and we order parts directly from factories, so we can keep our costs to a minimum. We are fully stocked up on every iPhone part, so there's no need an appointment just pop in during opening hours!
Did you know…?
Our most common repair is the iPhone screen replacement.
We know…
… How annoying it is when someone's phone screen or any other parts are broken and cannot use their phones. This is exactly why we offer to fix them while you wait. We will also offer you a cup of coffee or tea while you wait. You will be able to use your phone again usually in just about 10 minutes after we started the repair.
Not bad, right !?
We also use the highest quality and genuine Apple screens, battery and other parts. We are so confident in the quality of our service that we will provide a 1 YEAR WARRANTY for all our repairs.
We unlock iPhones. You can buy accessories and used iPhone in our webshop.
We are so proud of 5 stars feedback that all of our customers gave us.
Yours sincerely,
iPhone Repair Base team