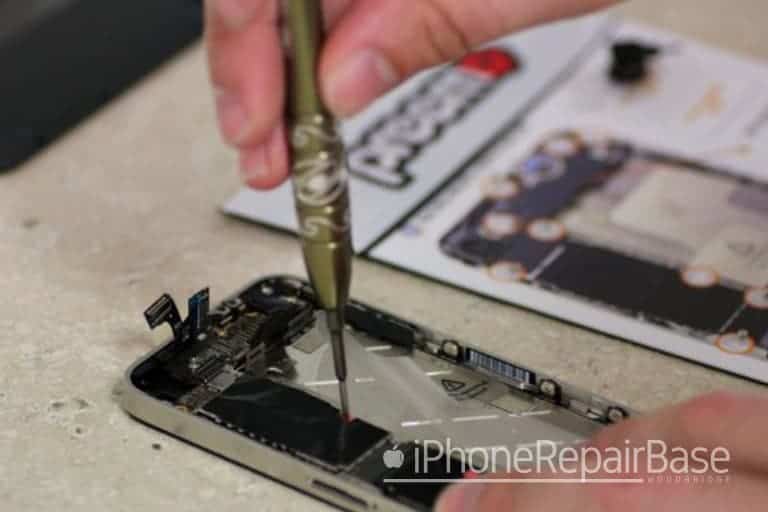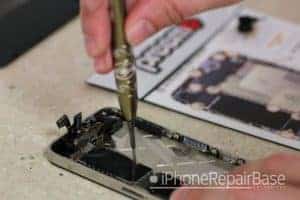 A cracked screen – oh…the horror! How to fix a cracked screen on iPhone? This nightmare could happen to the best of us! But there's no need to panic just yet! We are here to help!
A cracked screen… – what now?
iPhones are famous for their durability, so it will take some serious attempts to make it totally irreparable. Fortunately, people usually end up with cracked or fully broken LCD. A cracked screen isn't too difficult to replace, but you can cause serious damage if you attempt to do a DIY repair.
What went wrong exactly?
So, whether your device has been dropped, got scratched or is experiencing other touch issues. But, it's essential to know the extent of the damage, and what went wrong exactly?
The spider web patterns of shattered glass across the front of your iPhone can easily be spotted. But sometimes you might not realize the damage true depth of the damage until you actually try to use it.
…Therefore, we believe its's essential to run a full diagnosis in every case, to determine the extent of the damage, and tackle all of them.
The display of an iPhone consists of 3 layers:
External tempered glass
Touch screen (digitizer) – senses the movement
LCD – Displays the image
To find out what is broken, you should go through the following questions:
How broken is the screen?
Is it a single hairline crack?
Are there only a few cracks?
Is the screen completely shattered?
If the external glass is broken
If all touch functionality is fine and the display looks fine too (no distortions, funny colours, no bad pixels, everything displaying just fine) – then only the upper piece of glass needs to be changed.
So, therefore, as far as you can see, your LCD screen must be okay and your digitiser must work correctly.
The digitizer sheet is adhered to the glass cover so it often appears to be one piece. The electronic component senses the touch of a human finger through the glass, and is designed to allow the unit to be controlled by a fingertip. This is the "input" of the device and it is very thin and transparent.
When the glass breaks, your digitizer still works because the circuit is not interrupted.
In fact, if merely the glass is broken, the fix is quick and inexpensive.
If the digitizer is cracked
So, if you experience any of the following problems, your digitizer is at fault:
No response from your screen when you touch it.
There is a response, but it is very slow.
Some areas respond erratically, or not at all.
Some applications seem to open unpredictably or randomly.
When typing, the wrong letters appear.
But unfortunately, this means that the digitizer and the glass needs to be changed together – a simple repair is not an option.
If your LCD has problems
Your LCD screen must have been damaged if you see:
new, out-of-place lines, scratches or patterns appearing on the screen that aren't simple cracks in the glass.
black spots
a pixelated screen
any blurred/discoloured areas of your screen
a screen with rainbow-ish colours
no image on the screen at all (black screen)
But, if you encounter any of these problems, your LCD is at fault. The whole screen will have to be changed if you want to restore your phone's full functionality. A simple screen replacement will get that sorted for you.
If an iPhone motherboard or other internal component is damaged
If your iPhone does not react to anything, it can indicate a problem with the chip on the motherboard.
Watch our video!
Sometimes a battery or other internal components are damaged. It's always important to have a fully qualified technician perform a full diagnosis and repair when needed so to avoid any further – sometimes bigger- issues appearing.
Can't I just fix my iPhone at home!? DIY screen repairs are very risky!
If you are unfamiliar with iPhone repair procedures and practices – be careful – it's incredibly easy to cause permanent damage to your device if something does go wrong.
But, perhaps the most important thing to know is that upon even opening your iPhone, your warranty is immediately gone, which means, if something goes sideways, your device will not be covered for any repair.
Risks of performing a DIY screen repair
You will need static protection when attempting any type of electric repairs.
By using low quality aftermarket parts, you have a high risk of ruining your motherboard.
Working on your iPhone while it's powered on can cause an electrical discharge and damage components of the phone.
Any type of minor board damage can result in a completely ruined motherboard.
Screen replacements on new models made even harder due to the pre-programmed home button. If the button gets damaged in any way, the Touch ID features of the iPhone may never function again.
The internal flex cables are easily broken.
Transferring the front camera from the old screen to the new one is a risky process. The camera gets easily broken in this process.
There are many screws in the iPhone and each one different in size. These screws can easily be misplaced or put back in the wrong position causing serious issues later.
Here is a video about an iPhone screen replacement:
iPhone cracked screen repair costs
Let's assume that a new iPhone 7 or 8 costs £ 800…
But, let's assume you want to save a bit of money and only want to spend £50 on a replacement LCD or glass from eBay and are opting to attempt a DIY repair…
Well you prepare the best you can, but when something goes wrong… Trust me, it will! … It really doesn't take a lot for it to happen.
So, now you are staring at the phone in front of you, and about to realise you might have only made a tiny mistake, but the phone is now in an irreparable state. That's roughly £800 out the window, just to cut back a bit on the repair costs..
Don't chance it, just think about it because you will be saying this….!
"…If only I would have taken it to a professional!…"
Bring your phone to our experienced and qualified repair service!
The cost of repairing a cracked screen of iPhone 4, 4s, 5, 5C, 5S, 6, 6 plus, 6S, 6S plus, 7, 7 plus, 8, 8 plus, SE and iPhone X varies from one repair centre to another.
But, we here at the "iPhone Repair Base" offer iPhone screen repair service from a very reasonable £25.
You don't need to book an appointment, just turn up at any time in our opening times:
Monday – 10-18
Tuesday – 13-18
Wednesday – 10-18
Thursday – 13-18
Friday – 10-18
Saturday – 10-16
Sunday – Closed
So, if your thinking How to fix a cracked screen on iPhone? Contact our professional experts because we can get your iPhone up and running again in as little as 10 minutes.