Is iPhone unlocking legal?
…Yes! It's completely legal to unlock your iPhone.
If it's locked to a provider, you'll find that the iPhone might not be working on your mobile network, and that's because it's locked to a different one.
If you have a network locked iPhone, please read on to find out how to unlock it.
How to unlock an iPhone?
We got you covered!
…we can unlock iPhones locked to any UK Network.
And now the specifics:
The service is specific to your device. This means that the iPhone's IMEI number must be provided for all of our unlocks.
WARNING! – Do not use your phone's box or any source to determine your IMEI number other than your iPhone, as these details can differ from the iPhone's actual IMEI number.
The best way to determine your device's IMEI number is if you dial *#06# from your iPhone's dial pad. If a wrong IMEI number is used, we will not be able to refund you in any way, so please make sure you use the right IMEI number!
All of our unlocks have a 2-5-day turnaround time. Vodafone unlocks may take longer if you don't have your Vodafone mobile number. See more details under the Vodafone network requirements.
NOTE: Only for clean IMEI , Not for BLOCKED or BARRED IMEI.
Network specific requirements:
O2 Network ( O2 / Tesco / giffgaff )

-The iPhone should be at least 6 months old.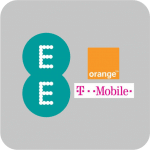 EE Network ( EE / Orange / T-Mobile / Virgin )

– The iPhone should be at least 6 months old.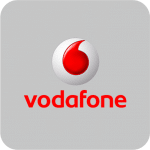 Vodafone Network

-The iPhone should be at least 6 months old.
-Your Vodafone mobile number will also be needed. The Vodafone phone number must have been used in the phone for more than 30 consecutive days. (the SIM has had to be used in the phone making calls, sending texts, using data on the Vodafone UK Network for a minimum of 30 days within the UK). ***IMPORTANT! If you did not use a Vodafone SIM card in the phone in the last 30 days or you don't know that phone number, the unlocking takes 35-40 working days.
When the unlock is completed:
Power down the phone, then replace the old SIM card with a SIM from a different network.
Check that the iPhone is able to connect a phone call over the new network.
You can order your iPhone unlocking here or just pop in and we can do it.