As we reported earlier Apple acknowledges slowing iPhones.
Off course everyone wants a new battery faster iPhone right? Well, all batteries are consumable components that become less effective because of the age and then their ability to hold a charge diminishes.
So, if you have had your iPhone for over a year then your battery could be starting to wear down.
All rechargeable batteries lose their effectiveness over time and sadly the battery for your iPhone is no exception. So, as the battery gets older it may start to require charging more frequently. Or possibly hold charge less well, or even start to shut down your phone unexpectedly.
But, if your battery is older then a year, don't worry too much because you can continue to use your phone. But you may experience reduced charge capacity and some slight stability issues while your battery is on lower charge.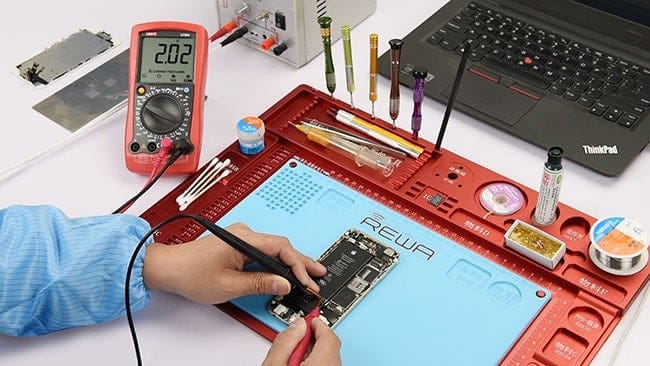 Indicators of a battery not working correctly!
Some indicators might show that your iPhone might require a new battery. Or, even a lower speaker volume, dimmer backlight, stuttering screen when scrolling, the iPhone turn off by itself and longer app-launch times…
We can test your battery by a special software and machine in our service shop in Ipswich.
We can change all iPhone models battery within 10 minutes.
1 YEAR WARRANTY
Guaranteed Service
NO FIX, NO FEE
Repair on Demand
iPhone Parts in Stock
We keep all of iPhone batteries in stock. 
No Need For Appointment
You don't need an appointment. Our services can be accessed simply during the opening hours.
iTechnician Repair Centre
We are an iTechnician Approved Repair Centre. The batteries are the highest quality, ensuring that the repairs are long-lasting.
Our prices:
iPhone 4 battery replacement: £15
4s battery replacement: £15
5 battery replacement: £19
5C battery replacement: £19
5s battery replacement: £19
6 battery replacement: £25
6 Plus battery replacement: £25
6S battery replacement: £35
6S Plus battery replacement: £35
SE battery replacement: £25
7 battery replacement: £45
7 Plus battery replacement: £45
Phone Repair Base
Best solutions for your Apple devices needs. Prompt, Reliable Service.
We use always a Genuine Apple battery during the repair.